Civil Infrastructure
First complete and detailed version  of architectural drawings for civil infrastructure prepared.

Reviewed by LI-PC and their teams

Site leveling plan is being reviewed.

Equipment layout confirmed with vacuum and detector teams

Electrical and mechanical layout drawings.

Joint review soon.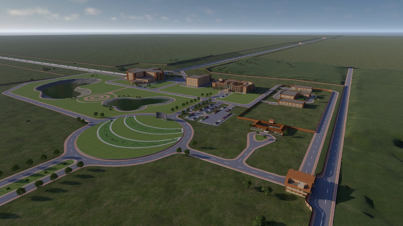 Vacuum Infrastructure
Calculation towards vacuum requirement for prototype HAM, BSC and 40m prototype Beam tube being finalized
Design, modification and testing of outgassing measurement chamber
Procurement of vacuum components for the new outgassing chamber
Estimation of detailed scope and work schedule for Manufacturing of prototypes of BSC, HAM and Beam Tube
Initial cost estimation for the manufacturing of prototypes
Indent for Metallic Bellow and placement of Purchase order
Preparation of Samples for H2 outgassing and H2 ppm measurement
Setup of 3D printed model of LIGO-India project (EPO model for MEGA science exhibit)
Indent for Solidworks and one day training in IPR
Initiation of baking furnace procurement
Control Data System
Activities – Development of Test Racks at LLO  
Team members from IPR and RRCAT visited LLO-US last year to work on Control System and set up standalone CDS Test System Racks for IPR and RRCAT with hardware provided by LIGO-US. As a part of learning real-time control loops, experience is being built for basic MATLAB Simulink IOP and user model.This includes basic understanding of various LIGO Graphical User Interface tools for configuring the system and engineering analysis of acquired signal.
IPR Test Rack at LLO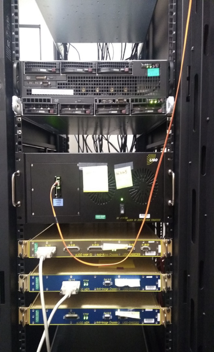 RRCAT Test Rack at LLO