Detection of GW151226
On December 26, 2015 at 09:09AM IST the LIGO detectors in Hanford, Washington and Livingston, Louisiana detected a signal from the coalescence of two black holes, with masses 14 and 8 times the mass of the sun, merging into a more massive, rapidly rotating black hole that is 21 times the mass of the sun. The event happened 1.4 billion years ago, lasted in LIGO's frequency band for about a second and released about 1 solar mass worth of energy in that short period.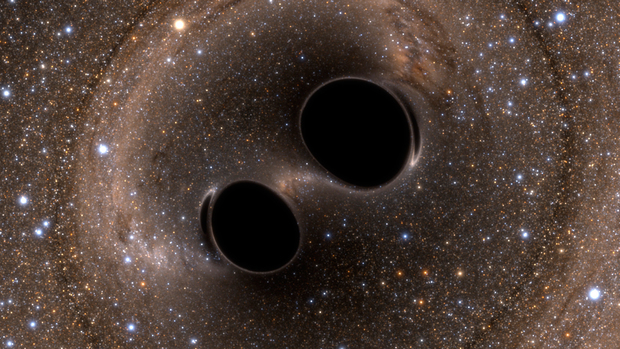 Specific contributions by IUCAA researchers
Matched Filtering

A key analysis technique needed for this detection, pioneered at IUCAA
Several refinements to the original analysis (e.g., to include multiple detectors)

Estimation of Black Hole Binary parameters

In improving the estimation accuracy of Black Hole spins

Efficient methods for handling instrumental artefacts
Electromagnetic followup with CZTI instrument onboard AstroSat
Towards building a LIGO detector in India

To dramatically improve the accuracy for estimation of location and orientation

Developing search algorithms for Stochastic backgrounds

A stochastic background from binary black-holes may be detectable by advanced LIGO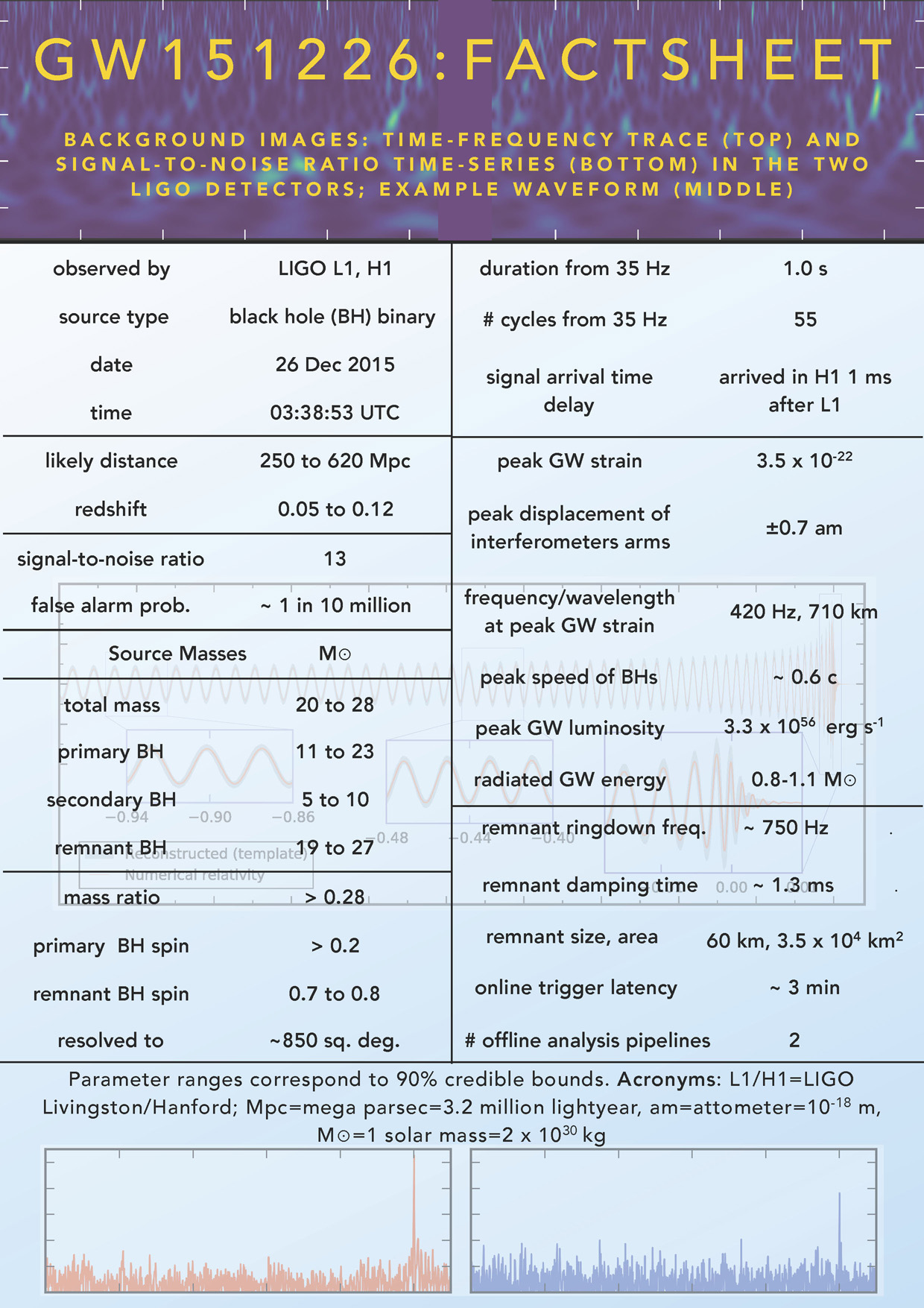 Parameters of the black holes
Masses:
Masses of primary black holes: 14 and 8 (solar units)
Mass and spin of the merged BH: 21 (solar units) and 0.74 (dimensionless)
Distance of event:
440 Megaparsec or 1.4 billion Light Years (1.357698136e+22 km)
Gravitational Wave signal:
Date of Arrival: 26th Dec 2015
Time of Arrival: 09:09 AM IST
Energy released in the form of GWs: equivalent of 1 solar mass (remember E = mc2)!
Watch the LIGO-Virgo Press Conference
Wednesday, June 15, 2016 10:15 AM US PDT/1:15 PM US EDT
The international collaborators will comment on their ongoing research, at their first press conference since the historic observation of gravitational waves.
- See more at: http://www.ligo.org/news/index.php#media-advisory