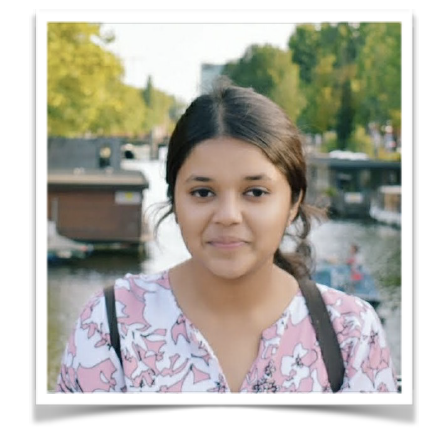 Meet the Glorious Women of Astronomy
Behind every success story, there are many untold stories of struggle and perseverance. Find out how this young Indian girl turned her failure into success! Sumedha Biswas from Radboud University in Netherlands shares the story of her journey to becoming a LIGO scholar.
Reportage by Kanchan Soni & Deepali Agarwal
What drove you to pursue Astrophysics as a research career?
---
It's all I've ever wanted to do. When I was 4, I declared that I wanted to grow up and be an astronaut. At the time, it was mostly inspired by Kalpana Chawla (she was constantly talked about on the news, as far as I remember). Over the years, that dream has been molded slightly but one thing remained constant - my fascination for the night skies and all the interesting objects that fill it. Additionally, I've been blessed with parents and well-wishers who are from similar fields and constantly supported me to pursue my dreams.
What hardships did you go through while being in your field?
---
The major hardship I faced was when I moved to Amsterdam to do my master's. I quickly realized the curriculum of my BSc degree was not comparable to what was expected of me. I suddenly found myself in a very demanding (yet interesting) course, surrounded by peers who were way ahead of me. My first year was exceptionally difficult - days when I would work for 12 hours straight and still fail. My mental health was absolutely terrible, I'd cry or have panic attacks often. And it finally came to a point where I even considered the idea that maybe physics just wasn't my thing and that I should quit. Of course, this disappointed me more than anyone else - I was letting myself down and the dream I've had since I was 4. It took a lot of mental strength to continue and push through. I finally did it though, I finished on time with everybody else and even got a pretty good final grade. Of course, through it all, I had very supportive parents and friends to help me.
Could you list out the achievements in the course of research?
---
Seeing as I've just started my PhD (it's barely been a few months), I would say I haven't achieved anything too substantial yet. But here are some notable events from the past few years:
During my bachelor's, I did a course called REAP (a course at the Jawaharlal Nehru Planetarium, Bangalore) where I received a scholarship from the Government of India for three years and went on to do a year-long project at ICTS with Prof. P. Ajith and Dr. Rahul Kashyap.
I'm working on a paper now, stemming from my master's thesis research which will be my first first-author paper! It's a novel method and I have been rather excited by it.
Besides that, one thing I'm particularly thrilled by is how I was a mentor at the LVC Open Data Workshop 2020 alongside people who are much more experienced and qualified than I am. I was only a second-year master's student at the time and it was an amazing (and intimidating) experience!
Apart from research, what hobbies do you share?
---
When I was younger, I spent years training and getting diplomas in both Bharatanatyam and Hindustani classical music but sadly, I had to discontinue both. Besides that, I read a lot and also write - writing is something that potentially gives me more joy than anything else at all. I love cooking - it has the added benefit of eating something I'm craving! In recent times, I've been trying to learn more about photography and the various styles. And finally, I love world cinema and the world of filmmaking and cinematography (I've always thought if I wasn't doing physics, I would try to attend film school!)
As a member of the LVK collaboration, how would you like to contribute to the Science community?
---
Whether it's analyzing data for the next run or simply doing outreach, I would be ready to help in any way at all.
What are your thoughts on Women in STEM?
---
I feel incredibly strongly about this and in the past, I've been fortunate enough to attend many seminars on the topic. I dislike that even in today's day and age, a majority of women in STEM have faced sexism in some form or at least heard it from someone else. In short, everyone has a story to tell and that's both sad and disappointing.