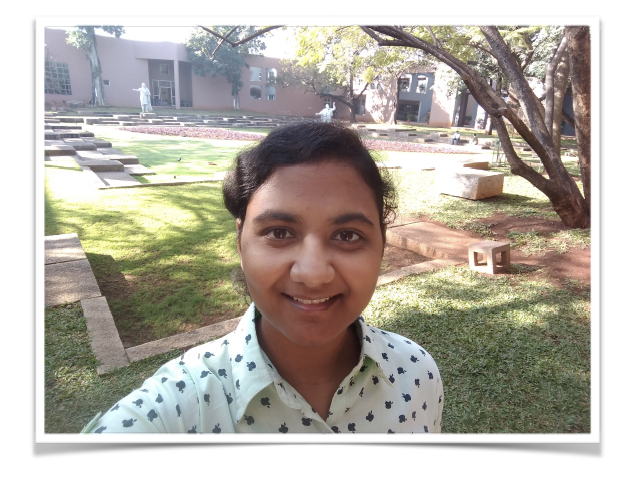 Meet the Glorious Women of Astronomy
Divyajyoti, PhD scholar at IIT Madras, has a nice perspective in support of women in STEM disciplines. Find out her views in this Glorious Women feature.
Reportage by Kanchan Soni and Deepali Agarwal
What drove you to pursue Astrophysics as a research career?
---
From an early age, my father encouraged me to have a scientific temperament and to explore the reasons behind why a particular phenomenon happens. He also used to bring books for me related to physics and astronomy, and we used to name the constellations in the night sky together. That early interest developed into Astrophysics later on as I read more books and biographies of scientists in this field.
What hardships did you go through while being in your field?
---
I am fortunate enough to always have been associated with researchers who guided me systematically and patiently in this field, even during internships and projects. Therefore, any minor hardships that I faced did not affect me because I had the right guidance from them.
Could you list out the achievements in the course of research?
---
I just completed the 2nd year of PhD, and I have participated in various workshops. I also presented a poster and gave a short talk in a few of those workshops. I have also submitted a paper titled "Detectability of gravitational higher order modes in the 3G era", and recently I gave a short talk in Amaldi14 meeting, about the same.
Apart from research, what hobbies do you share?
---
I like music - I sing, I play Sitar. I also like to do video editing in my spare time, I record my songs and post them on YouTube. I also like to make short movies and videos.
As a member of the LVK collaboration, how would you like to contribute to the Science community?
---
LVK has given me a new perspective into astrophysics. When I joined the collaboration (which I did just last year), it gave me insight into how scientists as a community can help each other and work for the advancement of science. I want to contribute to science by using the various platforms and groups we have the opportunity to join in LVK, and by following the same coordinated effort that I see in LVK collaboration.
What are your thoughts on Women in STEM?
---
Every profession needs a balance of gender and science is no different. Men and women are different biologically and many times have different perspectives on a certain problem. Having STEM dominated by only men or only women can harm that diversity in perspective that a balanced group can provide. The ways to approach a problem also differ between men and women which may be due to a variety of reasons including biological, social, etc. and thus a mixed group can enhance the productivity for everyone. I feel that every gender has an equal right to opportunity and that right should be provided to them in all the areas of STEM.