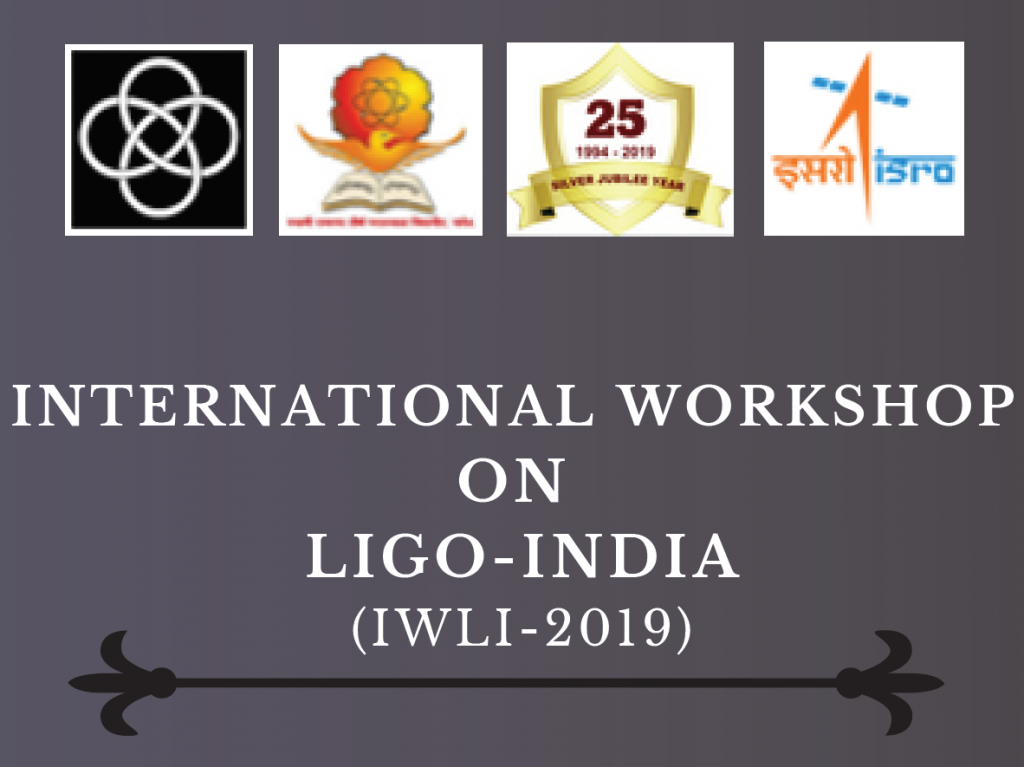 T
he International Workshop on LIGO-India (IWLI-2019) will be held at Swami Ramanand Teerth Marathwada University, Nanded (India) from December 15 – 16, 2019. The goal of this workshop is to begin engaging the scientists, engineers, and technicians, especially, college students, institutions around the LIGO-India site, in gravitational wave instrumentation and science. More details about the event and registration form for attending the event can be accessed at SRTMU website:
http://www.srtmun.ac.in/en/upcoming-events/11978-international-workshop-on-ligo-india-iwli-2019.html
This event is organized by SRTMU, IUCAA and ISRO, Bangalore.